M3i Indoor Bike
MODEL 5506
THE BIKE THAT KEEPS RAISING THE BAR
The M3i is the culmination of over a decade of refinement of the M3 and hundreds of changes, from mastering the flow of sweat around the bike and better corrosion resistance, to a power meter so accurate that it was the first indoor cycling bike to pass the EN957-10 European Standard for accuracy and safety. But we didn't stop there. It wasn't good enough to have just one sample bike pass the test, we implemented a quality control and testing program to ensure that every bike we produce will pass the test. The M3i continues to raise the bar with the introduction of Keiser Integrated Technology and its ability to transmit to multiple Bluetooth® devices at once; transmitting your workout data to your cell phone or tablet at the same time it is sending the information to the class projection system and any other Bluetooth® device you want.
Keiser M3i
Virtual
Experience
See how we built the bike through this exciting, interactive experience that guides you through all of the exacting specifications, wows you with exploded views of the bike's innovative features and enlightens you with the science behind Keiser's many industry firsts, proving why the M3i truly stands above the rest.
Keiser
Interactive
Cycling
Enhance your rides & instruction with Functional Threshold Power (FTP) training and more from Keiser's indoor cycling apps and group class system.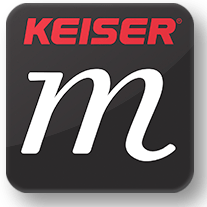 M SERIES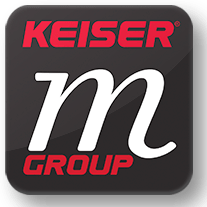 M SERIES GROUP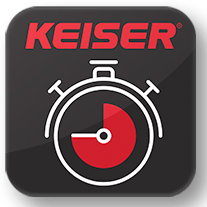 M SERIES INSTRUCTOR
RIDER. GYM OWNER. TECHNICIAN.
Designed around you
The Keiser M3i is the industry's only indoor group cycling bike built entirely around YOU – that's YOU the rider, YOU the gym owner, and YOU the service technician. Game-changing features on the M3i include:
V-shape frame to match riders of all sizes
Rear-flywheel design for better protection from sweat and corrosion
Magnetic resistance for a smooth and quiet workout
A self-tensioning, zero maintenance Poly-V®

 

Drive Belt
Revolutionary re-designed Keiser Bike Pedal
Bluetooth® wireless signal for open API for tablets and smartphones
KEISER INDOOR BIKE COMPUTER
All the data you need on a single screen
We designed the M3/M3i Indoor Bike computer to be simple, with everything a rider needs to know on a single screen. This includes cadence, power, Kcals, heart rate, ride time, odometer, gear, and trip distance. Additionally, the high visibility, backlit console turns on when the light level is low and – unlike other indoor bikes – remains on.